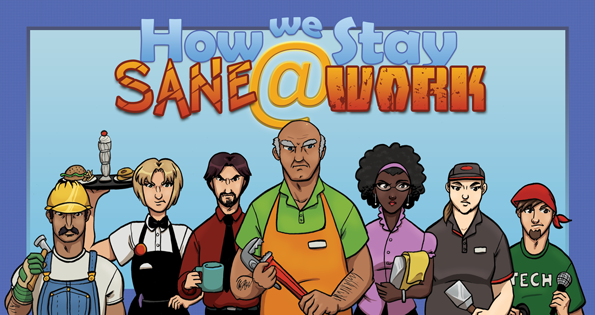 THIS IS NOT A DRILL. THE BUTTON HAS BEEN PRESSED. THE KICKSTARTER IS A GO!
Raising $1,500 by June 12th will net us a sweet book with extras like the Guide to Office Slang and more Server Exercise Routines! You can also get rewards like a super-swanky customized name badge with your dream job title.


Check out the campaign here --> http://kck.st/1FvPaI6
A CEO's bankroll is not needed. Every little donation helps. If you can't donate, please consider passing it along to your friends and family.
Thanks so much everybody for helping me get this far! Let's keep it going!